Whether you're in the planning stages or already booked your adventure, we want to make things as easy as possible. You have questions, we have answers:
Take a look at the PLANNING GUIDE for: Airport codes, Arrival and Departure info and how to book your cruise.
Your SAILING GUIDE answers questions about: What to pack, WIFI, local currency, and tipping.
If you have questions not covered here, give us a call at 877.772.4549. We're always standing by to assist!
Pre-Cruise Planning Guide
We want to make it easy for you to plan your sailing adventure. You have questions, we have answers. Here, you'll find everything you need to know before you book your cruise. From airport codes, to when you need to be there and when to disembark — not that you're going to want to! Let's get started!
BRITISH VIRGIN ISLANDS
TORTOLA
EIS
FRENCH WEST INDIES
ST. LUCIA
UVF
LEEWARDS
ST. KITTS or ST. MAARTEN
SKBSXM
TURKS & CAICOS
PROVIDENCIALES
PLS
WINDWARD ISLANDS
GRENADA
GND
WHEN SHOULD I FLY IN?
Plan to arrive at least one day prior to boarding.
WHO FLIES TO GRENADA?
Air Canada, American Airlines, British Airways, Caribbean Airlines, Condor, Delta, LIAT, Virgin Atlantic
WHO FLIES TO PROVIDENCIALES?
Air Canada, American, Bahamasair, British Airways, Delta, SouthWest, United
WHO FLIES TO ST. KITTS?
American Airlines, Air Canada, Air France, British Airways, Caribbean Airlines, Delta, Jet Blue, Liat, Qantas Airways, Seaborne Airline, United Airways, WestJet, Windward Island Airways International
WHO FLIES TO ST. LUCIA?
Air Caribe, Air Martinique, American Airlines, American Eagle, Air Canada, British Airways, Condor, Delta, JetBlue, LIAT, United, US Air, Virgin Atlantic, West Jet
Tip: The international airport in St. Lucia is 1.5 - 2 hours from our ships anchorages.
WHO FLIES TO ST. MAARTEN?
Air France, American, Air Canada, Air Transat, Caribbean Airlines, Condor, Delta, KLM, LIAT, Jet Blue, Sky Service, Sun Country, Spirit, United, US Air, West Jet
WHO FLIES TO TORTOLA?
Tortola has a small airport on Beef Island. Most flights are through San Juan, Puerto Rico, or St. Thomas offered by Cape Air, Seaborne, and Air Sunshine with occasional service by other airlines and charter flights.
HOW DO I GET TO THE SHIP ON BOARDING DAY?
It's a breeze to make your own way to the ship on boarding day! Taxis are readily available at hotels and guest houses.
WHAT TIME DO WE BOARD?
Grenada - 12:30 PM
Providenciales | St. Kitts | St. Lucia | St. Maarten | Tortola - 2:00 PM
Those affected by changes to boarding information will be contacted via email.
WHAT TIME DO WE LEAVE THE SHIP ON DISEMBARKATION DAY?
All cruises disembark by 10:00 AM.
WHAT'S THE EARLIEST FLIGHT I CAN TAKE WHEN I DISEMBARK?
GRENADA 10:00 AM
PROVIDENCIALES 9:30 AM
ST. KITTS 9:30 AM
ST. LUCIA 2:00 PM
ST. MAARTEN 1:00 PM
TORTOLA 9:30 AM
CAN YOU RECOMMEND A HOTEL?
From bed and breakfasts to villas and resorts, you'll find accommodations in a style and price to suit your needs. Take a look at our preferred partners on our hotels page.
Vegetarian and gluten free diets are available on board; just speak with your chef when you arrive. Vegan, kosher, and other more restrictive diets cannot be accommodated. Anyone with life-threatening food allergies should not sail, as there is always the possibility of cross-contamination in our small galleys.
I'M READY TO BOOK MY CRUISE. WHAT'S THE NEXT STEP?
Book online or give us a call at 877.772.4549. A non-refundable deposit of $750 pp is required on 6-night sailings, or $1500 pp on premium cabins. The non-refundable deposit on 12-night sailings is $1500 pp. Balance is due no later than 90 days prior to sailing. Full payment is required if reserving online or within 90 days of sailing.
WHAT ABOUT TRAVEL INSURANCE?
We highly recommend protecting your cruise investment from the unexpected! Travel insurance covers lost luggage, travel delays, medical emergencies and trip cancellation. For quotes and coverage we recommend www.insuremytrip.com.
If you have any questions not covered here, give us a call, or email us at info@islandwindjammers.com. We're always standing by to assist!
PASSPORTS REQUIRED
Welcome aboard!
You're about to embark on the best vacation of your life! We want to make sure that you feel comfortable every step of the way. Take a moment to read this short guide, with answers to the most commonly asked questions. If there is anything else you'd like to know, give us a call or email. We're standing by to lend a hand!
WHERE IS THE SHIP DOCKED?
GRENADA Port Louis Marina, St. George's
PROVIDENCIALES (To be determined)
ST. KITTS Timothy Beach Resort, Frigate Bay
ST. LUCIA Rodney Bay Marina, Rodney Bay
ST. MAARTEN Great Bay, Philipsburg
TORTOLA Village Cay Marina, Road Town
GETTING TO THE SHIP
It's a breeze to make your own way to the ship on boarding day! Taxis are readily available at hotels and guest houses.
HOW CAN I GET TO THE AIRPORT (OR MY POST-CRUISE HOTEL) AFTER MY CRUISE?
Your crew will assist you with arranging post-cruise airport or hotel transfers, or you can pre-arrange transfers here.
BOARDING TIME
Grenada: 12:30 PM
Providenciales | St. Kitts | St. Lucia | St. Maarten | Tortola: 2:00 PM
Any changes in boarding information will be included with your final boarding instructions.
HOW'S THE WEATHER?
The weather is wonderful. Year round temperatures are typically in the mid 80's, with fresh breezes during the day, and mid 70's at night. Occasional rain showers are typical, but then the sun shines more brightly afterwards, as if to apologize!
WILL I GET SEASICK?
If you've experienced motion sickness in the past, or aren't sure how you'll adjust, please bring your preferred remedy with you. Most motion sickness medications aren't effective if taken after you start feeling sick. Play it safe if you're not sure, and take your medication before you set sail!
DO I NEED LOCAL CURRENCY?
NO CASH is accepted on board the ship.
The US dollar is accepted in most ports. Small denominations are best, as you may receive change in local currency. Euros are preferred in French ports.
Visa and MasterCard may be used in most shops and restaurants. Avoid fraud alerts and pesky holds on your credit card by notifying the issuing bank of your intended foreign travel.
TIPS ABOUT TIPPING
A tip of $200 per guest, per week is suggested. Gratuities are payable ONLY by credit card at the end of your cruise. No cash is accepted onboard.
WILL I GET CELL PHONE COVERAGE?
Most cell phone carriers provide international roaming service on Caribbean networks. Call your provider to ensure you have coverage, and ask about cost-saving international service plans.
DO THE SHIPS HAVE WIFI?
The ships do not have WIFI. There are Internet cafés on some of the islands.
IS THERE A BAR ON BOARD?
You may help yourself to the included beverages at any time. You're welcome to bring your own spirits on board to mix your favorite drinks. Pick it up at the duty free on your way down, or at a local market before you board.
DO YOU PROVIDE MIXERS?
Depending upon availability, we provide Cola, Diet Cola, Sprite, Ginger Ale and Tonic Water.
MUSIC TO YOUR EARS… AND OURS TOO
Can you play the kazoo? Have you mastered the art of strumming the guitar on your front porch swing? If you're wildly entertaining, or mildly talented, bring your instrument along for the ride. Some guests enjoy center stage, while others just like to watch.
While we're on the subject, bring your iPod, and take your turn at the dock. See what we did there? He-he.
DO YOU OFFER TOURS?
The Windwards and Turks & Caicos
These islands are small, beautiful, and far from the crowds. Island tours in some ports of call can be arranged with local taxi drivers. The main activities are swimming, snorkeling, strolling around local villages, and....relaxing!
The British Virgins | Leewards | French West Indies
These Islands are larger, more populated, and have a wide variety of activities and things to do. The Operations Manager will review things to do on your own, as well as a variety of optional extra excursions (not included in your cruise fare).
OF BEACH DAYS AND BEACH SIPS
Please do not bring beverages ashore from the ship, as local vendors earn their livelihood selling drinks and renting chairs in some ports of call. When permissible, the crew will bring a beverage cooler to the beach for your enjoyment.
HOW ABOUT SNORKELING AND SCUBA?
Snorkel gear is available onboard at no cost. If you are interested in scuba diving, research diving opportunities prior to sailing, and make arrangements while on board.
LOOK SUNSATIONAL
The sun can be your best friend and give you a big dose of vitamin D — or your worst enemy. We strongly suggest using a high SPF sunscreen, and applying it often. We want you to look like you've been frolicking in paradise, not bathing in a cauldron of hot water. While we're on the subject of encouraging… avoid insect bites by using insect repellent anytime you are outside. Apply after sunscreen.
ISLAND STYLE
Dress on board is casual. Ladies and gents planning to dine ashore may want to pack a sundress or a pair of trousers. Bath towels are provided, as are hair dryers.
Cabins have A/C and 110V electric outlets. CPAP machines are okay to bring if you require one. Pack light. Cabin storage space is limited. Did we say pack light? Why yes, yes we did.
SAMPLE PACKING LIST
Swimsuit (2)
T-Shirts & Shorts
Sundress/Trousers
Light Jacket/Sweatshirt
Sun Hat
Sunglasses / Reading Glasses
Comfortable Walking Shoes
Beach Towel
Re-usable water bottle
Personal Toiletries
Personal Medication (pack in carry-on)
Suntan Lotion / Sunscreen
Camera
Insect Repellent / Towelettes
Mask & Snorkel if you prefer your own
Island Windjammers Trading Co. Check out our limited-edition ship logo shirts, hibiscus ball caps, and beach towels.  Click here to shop.
DON'T FORGET YOUR BOARDING INSTRUCTIONS, RETURN FLIGHT
INFORMATION, AND PASSPORTS. KEEP THEM IN YOUR HAND LUGGAGE,
ALONG WITH YOUR MEDICATION.
Travel delays and emergency contact:
877.772.4549
SEE YOU ON DECK!
Shore Leave!
Even sailors need a little shore time!
Our home ports offer accommodations in styles and prices to suit your needs, from bed and breakfasts to villas and resorts. Browse online, or check out some of our guest favorites, featured here.
Sea Glass Place, St. Georges
Grand Anse beachfront
Four fully equipped apartments, include private verandas and kitchenettes. Kayaks, paddleboards, and a bounty of sea glass.
Secluded private beach. Welcoming. Minimum two-night stay.
www.seaglassplace.com
Info@seaglassplace.com
473.439.9488
Allamanda Beach Resort, St. Georges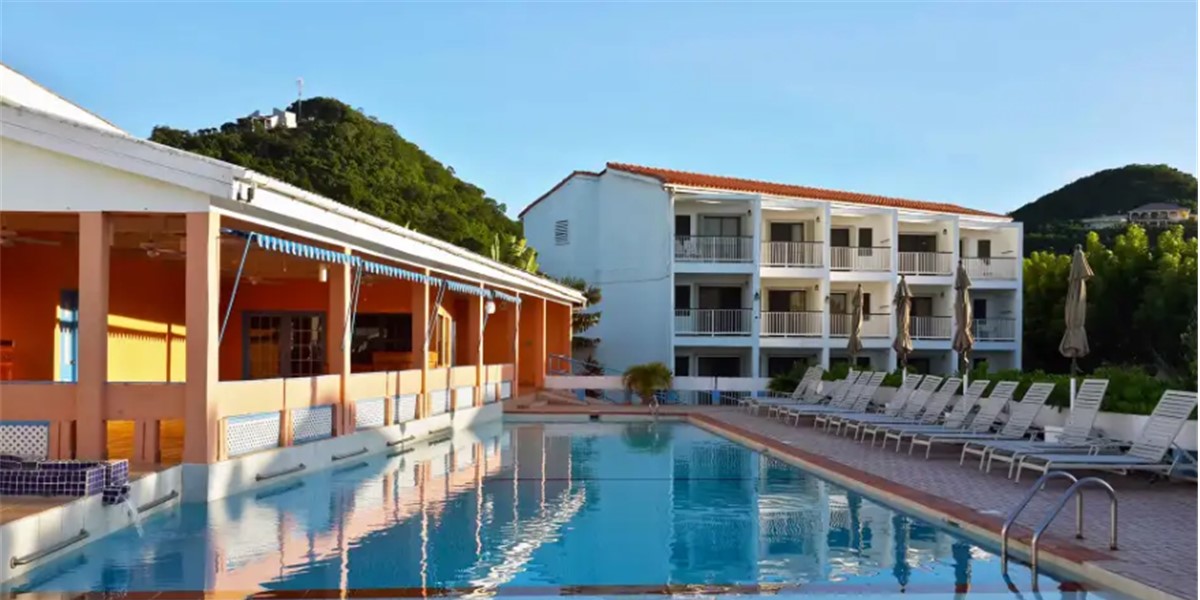 Grand Anse beachfront
Five-minute walk to shops and restaurants.
Clean. Comfortable. Affordable.
www.allamandaresort.com
stay@allamandaresort.com
473.444.0095
Radisson Grenada Beach Resort, St. Georges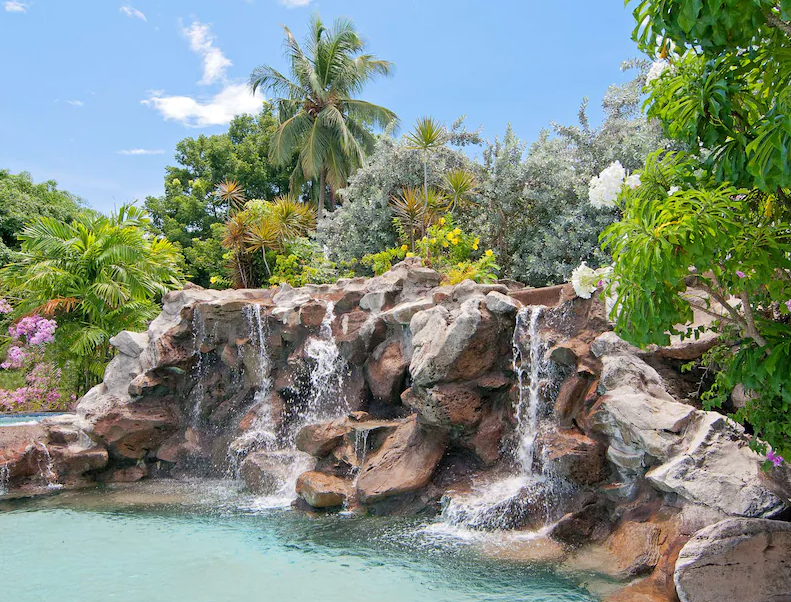 Grand Anse beach front
Resort highlights include a 300-foot free form swimming pool with swim-up bar and cascading waterfall.
24-hour room service. Fitness center. Full service.
www.radissonhotelsamericas.com/en-us/hotels/radisson-resort-grenada-beach
rhi_grgr@radissonamericas.com
473-230-0180
True Blue Bay Boutique Resort, St. Georges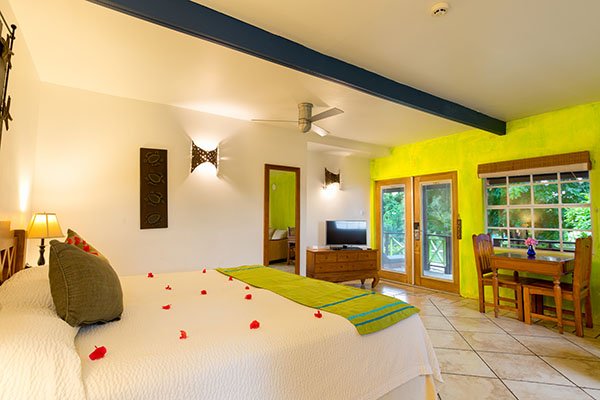 Perfect pick if you're looking for a spot near the airport. Located on a beautiful bay.
Chic. Convenient. Amenities.
www.truebluebay.com
reservations@truebluebay.com
473.443.8783
Bay Gardens Beach Resort and Spa, Rodney Bay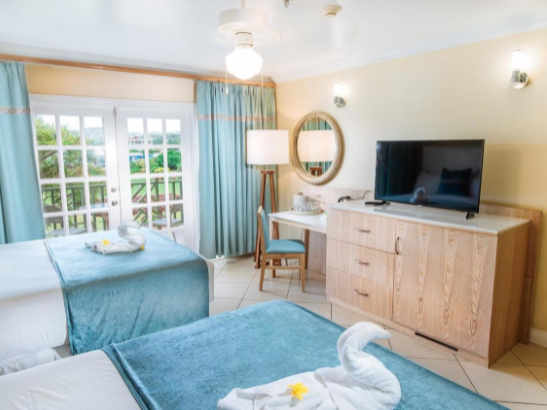 Choose from a garden, pool, or beach front room. Restaurants, fitness center, spa, yoga, lagoon-style swimming pool, beach water park. All-inclusive packages available.
www.baygardensresorts.com
Info@baygardensresorts.com
758.457.8514
Timothy Beach Resort, Frigate Bay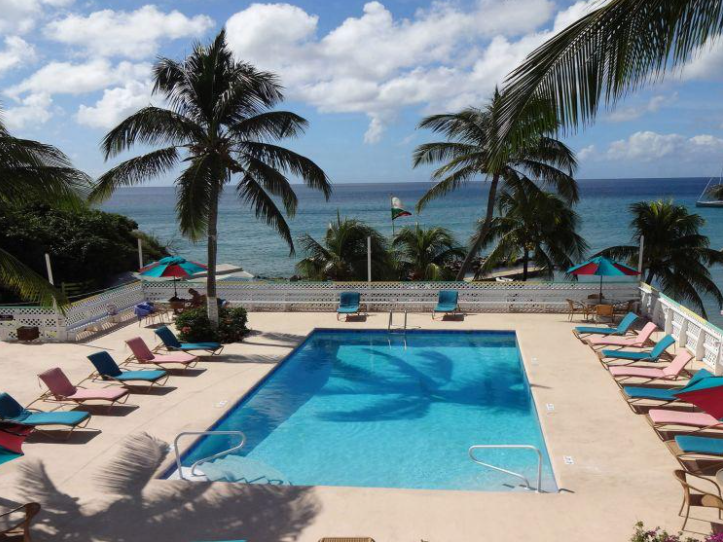 Ocean or mountain view rooms. Saltwater pool, Sunset Café restaurant and Dock Bar.
Friendly. Affordable. Nightlife.
www.timothybeach.com
info@timothybeach.com
888.229.2747
Marriott's St. Kitts Beach Club, Frigate Bay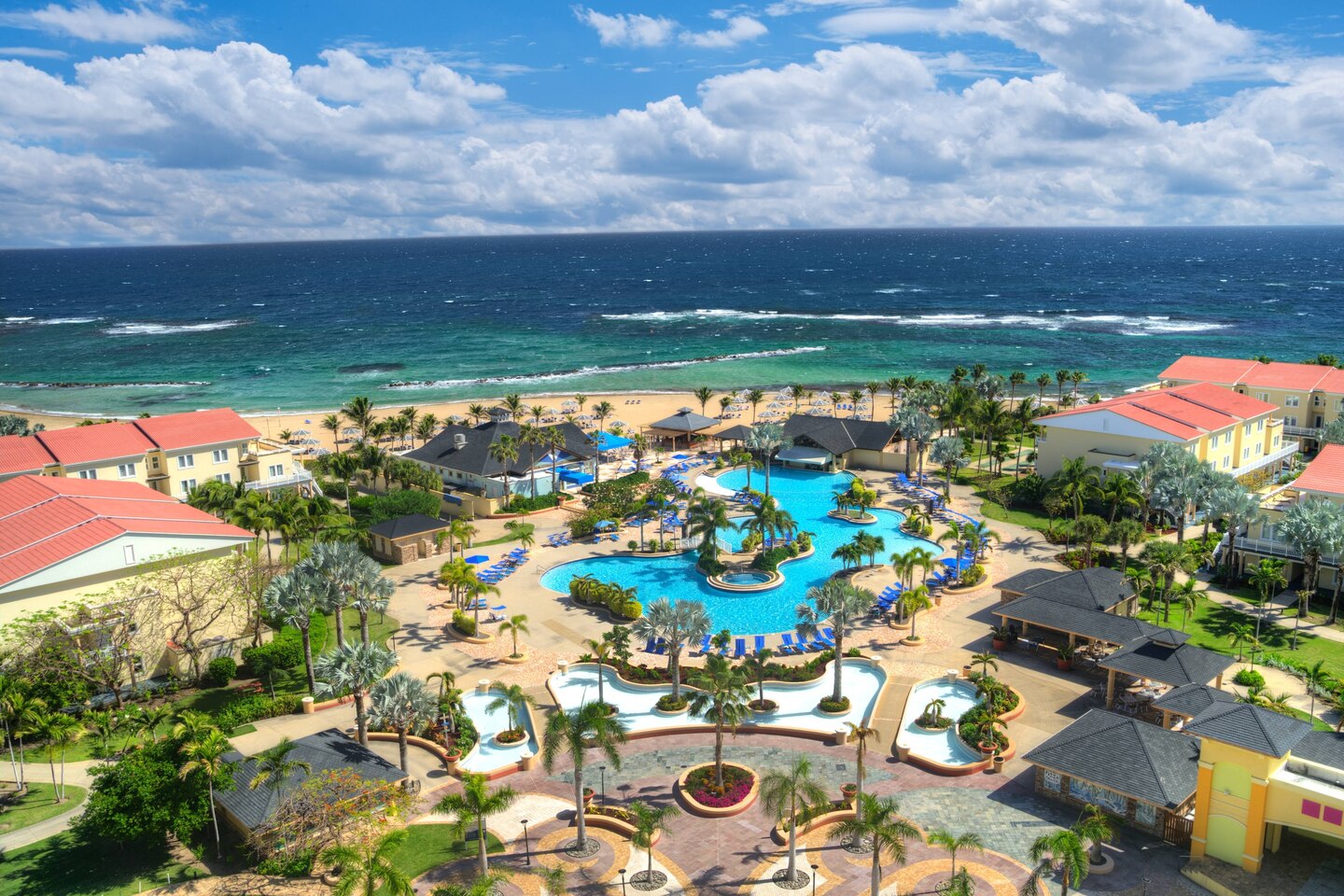 Beach front resort on twenty-six acres features a championship golf course. Spacious villas with full kitchens.
Oceanfront. Suites. Golf.
www.marriott.com/hotels/travel/skbkt-marriotts-st-kitts-beach-club/
869.466.1500
Holland House, Philipsburg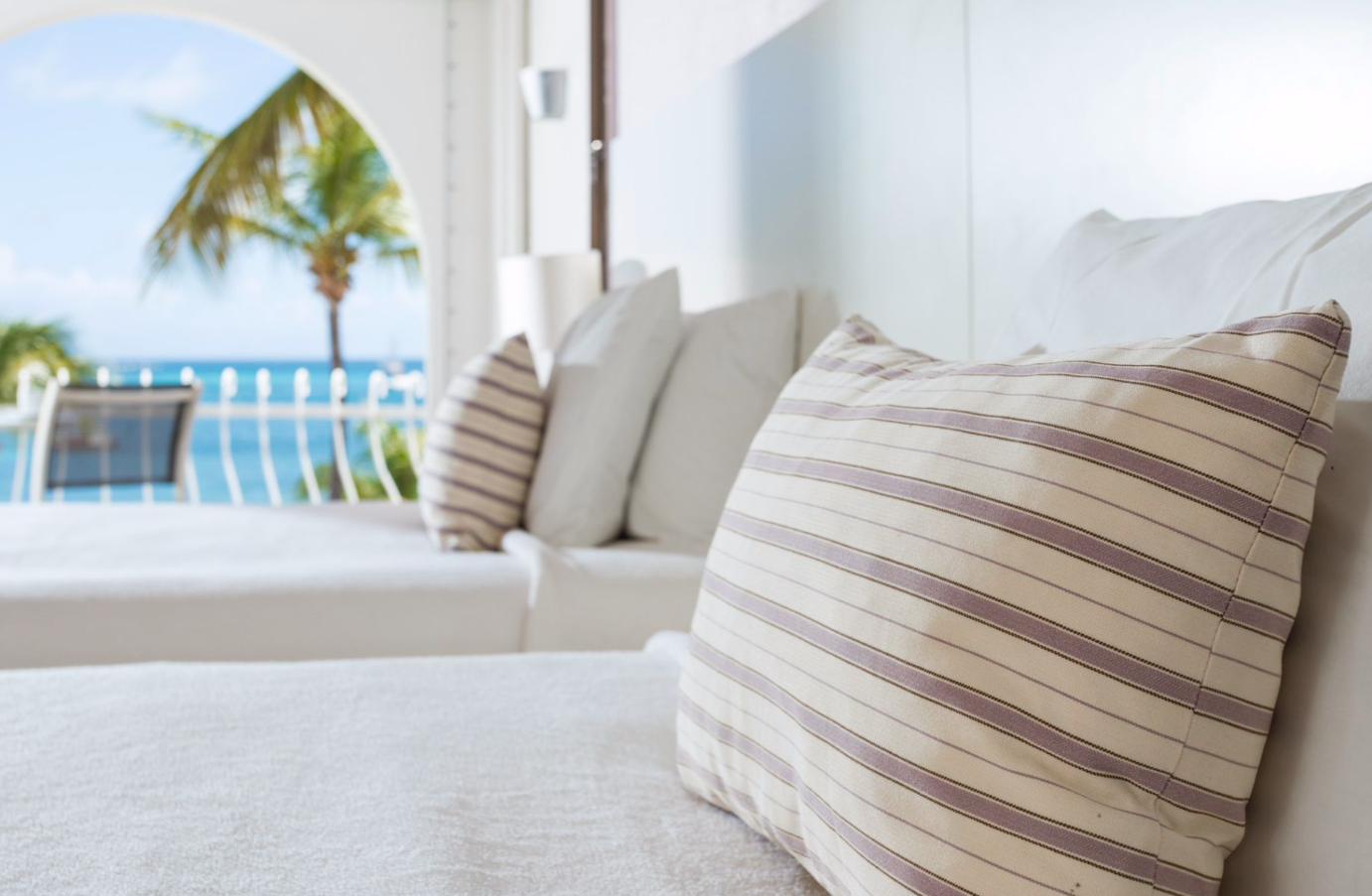 Great Bay Beach
Crisp, modern, updated rooms and suites feature private balconies and full amenities. Steps away from shopping, restaurants, and casinos.
Hip. Central. Beachfront.
www.hhbh.com
Reservations@hollandhousehotel.com
800.370.1329
Pasanggrahan Boutique Hotel, Philipsburg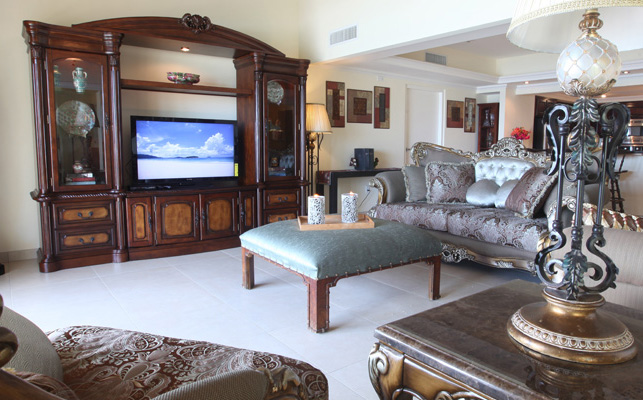 Step back in time at this colonial style beachfront guesthouse. Centrally located. Choose a quaint room with mountain views or a luxurious oceanfront suite.
Timeless. Welcoming. Quaint.
www.pasanhotel.net
Info@pasanhotel.net
721.542.3588
Maria's by the Sea Hotel, Road Town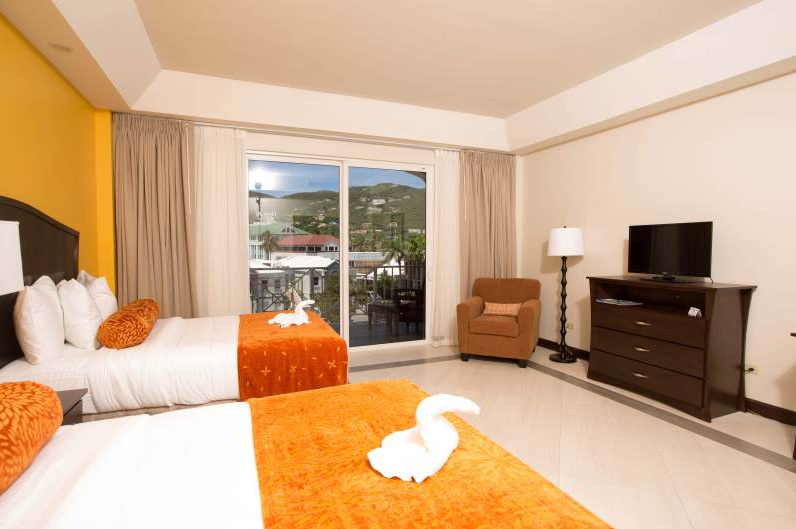 Centrally located-you won't miss any of the action. Minutes away from most local attractions. Choose Maria's for the comfy updated rooms and proximity to the airport and ferry docks.
Central. Updated. Modern,
www.mariasbythesea.com
Info@mariasbythesea.com
284.494.2595
Sebastian's on the Beach, Apple Bay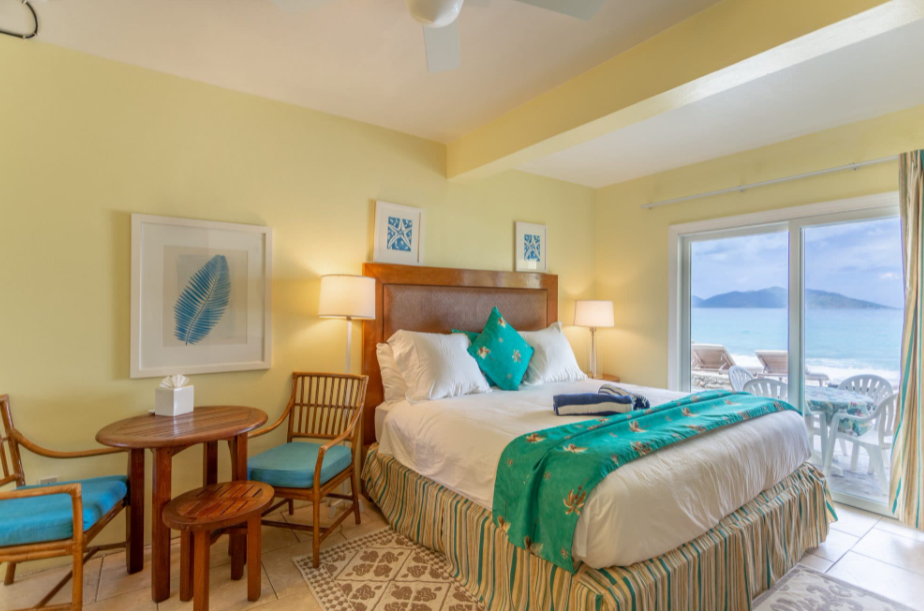 Choose a suite high up on a cliff with sweeping bay views. Garden or beachfront rooms are fully equipped and steps away from the warm Caribbean. Fabulous restaurant on premises.
Tropical. Views. Surfing.
www.sebastiansbvi.com
Info@sebastiansbvi.com
284.495.4212
Pre and Post Cruise Transfers
Getting around the islands is a breeze. Taxis are readily available at airports and hotels in all of our ports of call.
You may prearrange arrival airport-to-hotel transfers, and hotel-to-ship transfers on boarding day, in Grenada or St. Lucia using our known drivers.
Your crew can assist with arranging post-cruise airport or hotel transfers in all ports.
The Other Tour St Lucia
Airport transfers, hotel to ship transfers, and boutique island tours
Website: theothertourstlucia.com
Email: theothertour.stlucia@gmail.com
758.716.2267
Use promo code IWJ10 when booking your transfer online, and receive a 10% discount
Kerry Cyrus, aka Foxy
Airport Transfers, hotel to ship transfers, and island tours
Email: kerryjcyrus@hotmail.com
Cell/WhatsApp: 473.409.4473
Island Windjammers Boarding Instructions
Passport and Flight Documents
Please carry your cruise confirmation, your passport, and proof of return flight. Your passport must be valid for at least six months beyond the dates of your trip. Some airlines will not allow you to board if this requirement is not met.
Your passport serves as your boarding pass.
BOARDING INSTRUCTIONS
Early boarding is not permitted.
GRENADA
Your meeting place is the Victory Bar in Port Louis Marina. Proceed to the table with the "Island Windjammers" sign. You'll be met by a crew member at 12:30PM, and accompanied to the ship.
PROVIDENCIALES
(To be Determined)
ST. KITTS
Your meeting place is the outside deck of Sunset Cafe, located at Timothy's Beach Resort. You'll be met there by a crew member at 2PM, and accompanied to the ship.
ST. LUCIA
Your meeting place is Café Ole /Boardwalk Bar located at Rodney Bay Marina. You'll be met there by a crew member at 2PM, and accompanied to the ship.
ST. MAARTEN
Your meeting place is the Greenhouse Restaurant located in Philipsburg (not Simpson Bay). You'll be met there by a crew member at 2PM, and accompanied to the ship.
TORTOLA
Your meeting place is the restaurant at Village Cay Marina in Road Town. You'll be met there by a crew member at 2PM, and accompanied to the ship.
Disembarkation in all Ports of Call:
Disembarkation is no later than 10 AM
FLIGHTS HOME
The following is the earliest recommended departure flight time for each port:
Grenada 10 AM
Providenciales 9:30 AM
St. Kitts 9:30 AM
St. Lucia 2 PM
St. Maarten 1 PM
Tortola 9:30 AM